It's been so hard this past week. Trying to be online with an absent pal. Sweet Patsy Girl passed away and my heart is heavy with grief and sadness. I can't even imagine the grief her beloved husband and children are going through right now. She was so young and pretty and funny and she always made me smile.
I planted some flowers today. A little "childs garden" for my friend. Madison helped me arrange, dig and mark all the plants. Madison always asked about my 'computer friend'.....how she was feeling, if she was getting better.
Words can't really express what I'm feeling right now so I'll let my garden sing.
Here's the little area I set aside just for Patsy.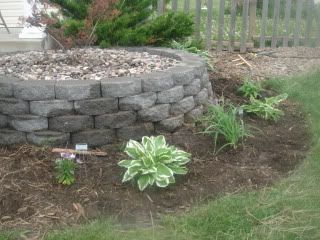 Some of the flowering plants I bought for her last week....
My peony plant ready to burst with bloom. I have just another day or so to get some support in place or it will topple from the hefty blossoms. I can't wait to teach Gusty how to shake off the ants and bury her nose into the fragrant petals.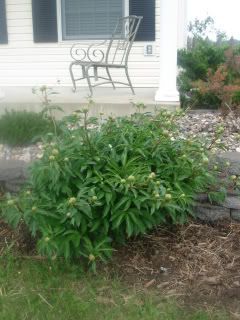 The ever dependable Hosta. These giants are 3 feet across.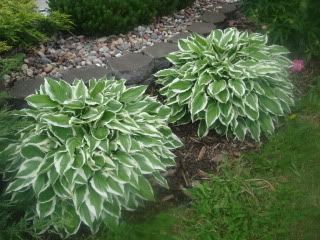 A special little treat discovered while pruning up the river birch. A young mama robin dutifully warming a single egg.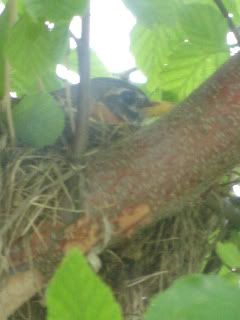 Augusta Bleu wearing her mama made and throwing snowballs. I love these little dress sets. Full twirly skirts and a little matchy match blouse. She loves them too and wears them straight off the line. It warms my heart so to see my children wearing clothes I made.